Wednesday, May 31, marks the final day of eligibility for the 2023 Emmy season. After that, you're on your own, kid.
And a handful of series are tossing caution to the wind and are debuting new episodes at the very last minute to qualify. Disney+'s American Born Chinese dropped all episodes, something they very rarely do with their higher-profile Marvel projects, last Wednesday. Far more under the wire is the sixth episode of MAX's critically acclaimed The Other Two, which will abandon its traditional Thursday drop schedule and move to Wednesday for next week only. That's important because, thanks to new Emmy rules, a show can no longer debut the majority of its season in one Emmy eligibility window and have the entire series still qualify for that Emmy year.
So, let's hypothetically say that a show, say Ted Lasso, last year premiered May 1 and had 10 episodes to air. After dropping two episodes on May 1, the show dropped a single episode each week until the season finale on June 12. Again, this didn't happen in real life. I'm just pulling a show out of thin air to illustrate a point. In that scenario, Ted Lasso would have aired the majority of its season (6 episodes) within the 2022 Emmy window. Therefore, they could still campaign work from episodes technically airing in the 2023 Emmy eligibility window. That was probably a slight advantage to those series because they would have fresh, buzzy content airing just before members of the Television Academy held ballots in their hands.
With the new rule, series must air a minimum of 6 episodes to qualify for an Emmy eligibility window. Anything less, and the series would be forced to campaign for the next Emmy cycle. That's why The Other Two drops episode six one day early on May 31 — it allows them to campaign this year when attention is high. Funny story: the remaining four episodes are technically eligible for the 2024 Emmy season assuming The Other Two comes back for a fourth season. Otherwise, they fall into the individual achievement categories. I dunno. I didn't write the rules.
But here they are:
Series

The required number of episodes from a series must premiere nationally by May 31 to be eligible in the current Emmy competition. (Six episodes are required for series in animation, comedy, drama, variety, short form and reality categories. Three episodes are required for documentary series and hosted nonfiction series).
If a series premieres within the current Emmy eligibility year but doesn't have the required number of nationally premiered episodes to qualify for its category, the series, along with the individual achievements, would gain eligibility in the subsequent Emmy competition.
If a series qualifies in the current eligibility year, but has additional episodes from its current season premiering after May 31, those episodes will gain Emmy eligibility with the series' subsequent season.
If the series doesn't return in the subsequent Emmy competition, those episodes would be eligible as single "orphaned" episodes in certain individual achievement categories. Submission for a body of work (including series and acting categories) would not be eligible under the "orphaned" episodes rule.

Limited/Anthology Series

All episodes/parts of a limited/anthology series must premiere nationally by May 31 to be eligible in the current Emmy competition.
If all episodes/parts do not premiere within the current eligibility year, the complete limited series, along with the individual achievements, would gain eligibility in the subsequent Emmy competition.
So now you know why The Other Two switched up their drop date, and…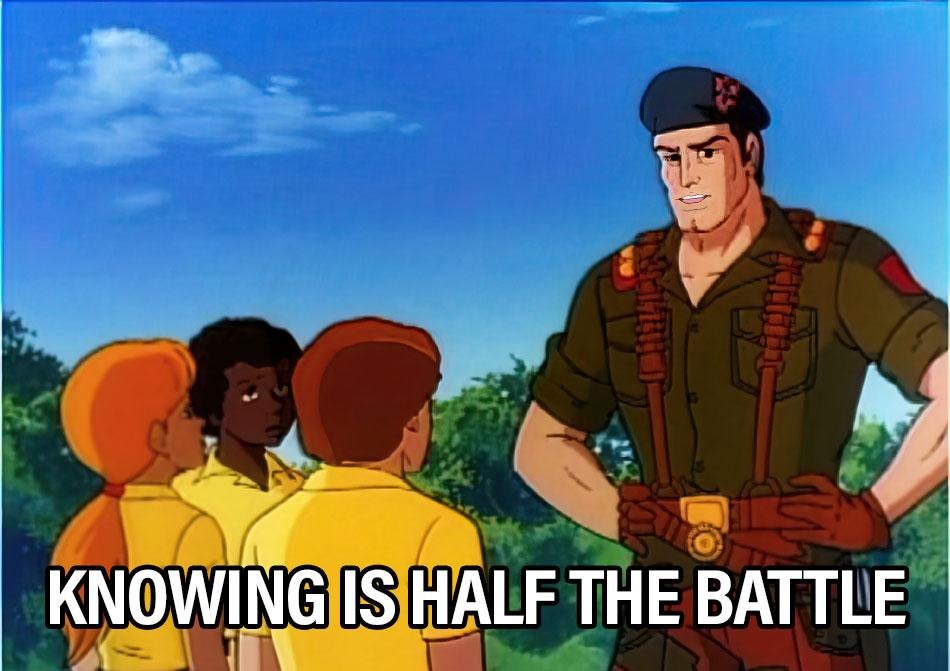 Anyway, on to our main event…
With the eligibility window closing and with Phase 1 Emmy voting starting in just three weeks (June 15), Team ADTV wanted to take this week's Emmy column to advocate for their favorite Emmy underdogs. We define "Emmy underdogs" as series that are in the general conversation but likely aren't showing up in many predictions, if at all. Most of the time, Emmy underdogs seldom pay off. I'm looking at you Julia or The Gilded Age sadly with misty eyes. But sometimes they absolutely pull through. I would qualify Schitt's Creek as a one-time Emmy underdog that was completely ignored until 2019 when, after a hugely successful Netflix premiere, it landed four nominations, including Comedy Series. Then, in 2020, it won everything. You could argue The Americans was also an underdog, receiving a few nominations each year until it exploded in its fourth season.
So who knows? Maybe one of these underdogs will prove the next Schitt's Creek.
Or the next The Wire…
The Other Two
Joey Moser
The Other Two's third season is a comedy hit-and-run–you will chase down the driver and ask to be hit again. Does your favorite comedy feature an homage of 1998's Pleasantville so spot-on that it makes the tops of buildings spontaneously combust? Does your favorite comedy expertly take down celebrity, the hunger for fame, courtroom procedurals, method actors, a beloved heterosexual family restaurant chain, and overly serious queer Broadway works? Didn't think so. The Other Two is biting but never lacks sincerity or a point of view. As Cary Dubek digs himself deeper and deeper into a hole of self-importance, Brooke opts for a chance and realizes that she should go after what she wants and not focus on "being good" for others. The show is so good, it's almost indescribable. We don't deserve it.
Dominique Fishback, Swarm
Shadan Larki
Swarm, a horror thriller from the minds of Janine Nabers and Donald Glover, follows Dre, a young woman (Dominique Fishback) obsessed with a megastar and her fanbase—the aforementioned "swarm." Whether you loved Swarm and its increasingly relevant commentary on the paranormal relationships we have with our biggest icons; or you were disturbed by the brutal violence; or perhaps perplexed by the series' sometimes big swings and messy executions—the strength of Fishback's performance is undeniable. Dre is one of the most complex characters in modern television—shy and innocent, yet deeply troubled and suffering from intense PTSD. Her ability to portray a wide range of emotions and flip the switch to seething anger within a single scene feels like an acting magic trick. Her performance walks the line between comedy, drama, and satire in a completely unique and nuanced way. I can only wonder how Fishback managed to reach the emotionally raw state needed to pull off such a revelatory performance. As always, the limited series categories are absolutely packed, but Fishback's name deserves a spot among the very best.
Paddy Considine, House of the Dragon
Clarence Moye
It's strange to call the lead performance of one of the biggest series of the 2023 Emmy year an "underdog." Paddy Considine, the kind and decent King Viserys, should be on everyone's list for Lead Actor in a Drama Series, yet he's hardly on any. One could argue that fantasy series always face an uphill battle when competing for acting awards (unless you're Peter Dinklage), but House of the Dragon, while it still has lots of hot dragon action, feels at times far more Shakespearean than its predecessor given its themes of power, succession, lineage, and family versus family. As Viserys, Considine brings to life a character who probably isn't emotionally suited for the tragedy of the crown. In fact, the job is both figuratively and literally eating him alive. Considine brings a sorely needed emotional core to the series: the grieving husband, the exasperated father, the family lynchpin struggling to keep his beloved from tearing each other apart, and the dying king giving his life to keep his kingdom from falling apart. He has more great scenes across the series than you remember (trust), but it all culminates in an epic death march to sit on his iron throne one final time. The late-series sequence seemed to stop time as Considine captivated viewers with this emotional, painful moment — dialogue-free but decades were written across his decaying face. Any Emmy category without him would be incomplete at best.
Jury Duty
Jalal Haddad
There was no greater risk taken in television this year than with Amazon / Freevee's new comedy Jury Duty. In a perfect blend of Nathan Fielder meets The Office, the new mockumentary details a truly bizarre trial through the point of view of the jury. What makes Jury Duty stand out, however, is that they cast one confused civilian who truly thinks he is on a real jury and being followed by a documentary crew. Unbeknownst to Ronald, he's surrounded by the most talented team of unknown actors and a very recognizable James Marsden (playing himself) in one of the highlights of his career. It goes without saying that to be able to pull this off requires an immense amount of talent and hard work – one minor screw up could have ruined the entire show. However, the season goes by flawlessly in the single funniest season of television this year. The show deserves nominations across the board including Outstanding Comedy Series as well as supporting nominations for both James Marsden and Edy Modica who is a comedic star in the making.
Mrs. Davis
Megan McLachlan
Mrs. Davis demands your attention in the best way possible with plot points that link together like a conspiracy theory string board. But as smart as you feel watching it and connecting the dots, you'll also fall in love with the characters (and maybe even Mrs. Davis her—or it—self). There's an emotional center to this story that's very moving. Plus, I've never seen a show tackle religion with such care and nuance.
The Angel Next Door Spoils Me Rotten
Ben Morris
The Angel Next Door Spoils Me Rotten is one of the sweetest slow build romance anime I have ever seen, and it deserves an animated series Emmy nomination. Amane is the "angel" of her high school–beautiful, smart, and athletic. Mahiru is an average student who isn't sociable beyond his best friend. Discovering they live next door after exchanging kind deeds, Amane starts cooking at his place, and he helps by paying and cleaning. The show is simply watching these two interact with no major events. Instead, it slowly builds a sense of who they are, why they obviously like each other, and even why they remain silent. The final episode of the season lives up to all that build-up, giving a great ending for the show or a great set-up for a new dynamic for them in season two. Either way it was a master class in character build-up, a perfect use of animation, and should be rewarded for that achievement.
Rodney Burford, Dahmer
David Phillips
Rodney Burford plays Tony Hughes in the remarkable sixth episode of Ryan Murphy's Netflix limited series Dahmer. Over the course of just one episode ("Silence"), the life and death of Tony Hughes is detailed with unusual empathy and consideration for a show that operates in the serial killer genre. As a young gay deaf man of color, Hughes is depicted as much more than just one of Dahmer's victims. His life and his humanity are on display from the first second we meet him. We see Hughes strike out on his own, get a job despite his disability, and in the show's finest moment, we see him sitting with two friends discussing their hopes and dreams all while the specter of death hangs over them. The show may be called Dahmer, but "Silence" belongs to Tony Hughes, depicted by a young actor with minimal acting experience. Yet, Burford's inherent sweetness and goodness carries the weight of the episode all the way through to its tragic conclusion—one made all the heartbreaking because of how endearing Burford is as Tony Hughes unknowingly heads towards the inevitable. I suppose I have as good a chance as Rodney Burford of getting an Emmy nomination for supporting actor as he does. I can tell you that, if his name were called the day nominations are revealed, then I wouldn't only be ecstatic, I'd know it was deserved. I imagine anyone else who saw Rodney Burford in Dahmer would feel the same.